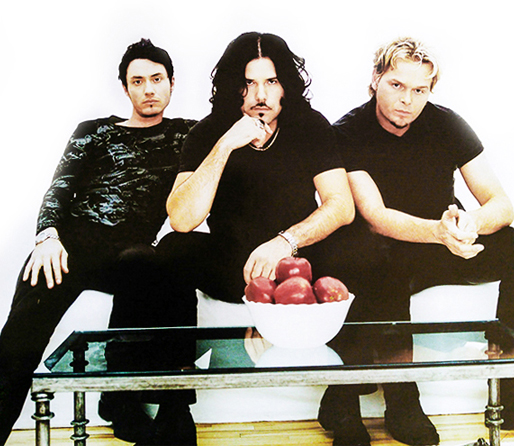 | | | | |
| --- | --- | --- | --- |
| DATE | CITY/TOWN | VENUE | COUNTRY |
| 17- May-99 | Burlington, ON | Bug Buck's | Canada |
| 19- May-99 | Toronto, ON | Open Mike | Canada |
| 20- May-99 | London, ON | The Drink | Canada |
| 21- May-99 | Kitchener, ON | The Turret | Canada |
| 22- May-99 | Cayuga, ON | Cayuga Speedway | Canada |
| 25- May-99 | Regina, SK | The State | Canada |
| 26- May-99 | Calgary, AB | The Republik | Canada |
| 28- May-99 | Vancouver, BC | The Rage | Canada |
| 29- May-99 | Edmonton, AB | The Rev | Canada |
| 31- May-99 | Winnipeg, MB | The Pyramid | Canada |
| 3- June-99 | Toronto, ON | Lee's Palace | Canada |
| 8- Jun-99 | Toronto, ON | White Ribbon Concert | Canada |
| 2- July-99 | Fort Erie, ON | Friendship Festival | Canada |
| 3- July-99 | St Ephrem, QB | Woodstock En Beauce | Canada |
| 9- July-99 | Wasaga Beach, ON | The Dard | Canada |
| 10- July-99 | Belleville, ON | Victoria Park | Canada |
| 21- Aug-99 | Cologne (Köln) | Bizarre Festival | Germany |
| 25- Aug-99 | Den Bosch | Willem II | Netherlands |
| 9- Sep-99 | North Bay, ON | The Wall | Canada |
| 11- Sep-99 | Guelph, ON |   | Canada |
| 15- Sep-99 | Toronto, ON | The Warehouse | Canada |
| 16- Sep-99 | Toronoto, ON | The Warehouse | Canada |
| 18- Sep-99 | London, ON | Western Fairgrounds | Canada |
| 21- Sep-99 | Kitchener, ON | The Lyric | Canada |
|   |   |   |   |
| 8- nov-99 | Victoria, CB | Royal Theatre | Canada |
| 9- nov-99 | Vancouver, CB | PNE | Canada |
| 10- nov-99 | Kelowna, CB | Skyreach Arena | Canada |
| 12- nov-99 | Calgary, AB | Max Bell Arena | Canada |
| 13- nov-99 | Edmonton, AB | Shaw Conf. Centre | Canada |
| 14- nov-99 | Saskatoon, SK | Centennial Auditorium | Canada |
| 15- nov-99 | Regina, SK | Centre of the Arts | Canada |
| 17- nov-99 | Winnipeg, MB | Convention Centre | Canada |
| 18- nov-99 | Thunder Bay, ON  | Community Auditorium | Canada |
| 20- nov-99 | Sudbury, ON | Sudbury Arena | Canada |
| 22- nov-99 | Toronto, ON | Massey Hall | Canada |
| 23- nov-99 | Toronto, ON | Massey Hall | Canada |
| 25- nov-99 | Ottawa, ON | Ottawa Civic Centre | Canada |
| 26- nov-99 | Montréal, QC | Metropolis | Canada |
| 27- nov-99 | Montréal, QC | Metropolis | Canada |
| 28- nov-99 | Québec, QC | Le Capitole | Canada |
| 29-nov-99 | Québec, QC | Le Capitole | Canada |
| | | | |
| --- | --- | --- | --- |
| DATE | CITY/TOWN | VENUE | COUNTRY |
| 11-oct-99 | Perth | Metropolis Nightclub | Australia |
| 13-oct-99 | Adelaide | Thebarton Theatre | Australia |
| 15-oct-99 | Traralgon | Inferno Nightclub | Australia |
| 16-oct-99 | Hobart | Hobart Town Hall | Australia |
| 17-oct-99 | Victoria | Hallam Hotel | Australia |
| 19-oct-99 | Melbourne | Palais Theatre | Australia |
| 20-oct-99 | Melbourne | Palais Theatre | Australia |
| 22-oct-99 | Brisbane | Festival Hall | Australia |
| 23-oct-99 | Lismore | Lismore RSL | Australia |
| 25-oct-99 | Darwin | Discovery Club | Australia |
| 27-oct-99 | Cairns | Nest Nightclub | Australia |
| 28-oct-99 | Townsville | Playpen | Australia |
| 29-oct-99 | Rockhampton | Heritage Tavern | Australia |
| 30-oct-99 | Nambour | Nambour RSI | Australia |
| | | | |
| --- | --- | --- | --- |
| DATE | CITY/TOWN | VENUE | COUNTRY |
| 28-Dec-00 | Glenworth | Glenworth Valley Festival | Australia |
| 30-Dec-00 | Torquay | The Falls Festival | Australia |
| 2-Jan-00 | Perth | Metropolis Nightclub | Australia |
| 13- jan-00  | Bremen,  | Pier 2 | Germany |
| 14 -jan-00 | Berlin | Columbia Halle  | Germany |
| 16- jan-00 | Hamburg | Docks  | Germany |
| 17- jan-00 | Hamburg | Docks  | Germany |
| 18- jan-00 | Liepzig  | Auensee  | Germany |
| 20- jan-00 | Ludwigshafen | Ebert Halle  | Germany |
| 21- jan-00 | Stuttgart | Boblingen Sporthalle  | Germany |
| 22- jan-00 | Zurich | Volkshaus  | Switzerland |
| 24- jan-00 | Prague | Stvanice Sports Hall | Czech Republic |
| 25- jan-00 | Nuremberg | Furth Stadhalle  | Germany |
| 26- jan-00 | Münich | Zenith Theatre  | Germany |
| 27- jan-00 | Milan. | Paladido  | Italy |
| 29- jan-00 | Offenbach | Stadhalle  | Germany |
| 30- jan-00 | Koln | Palladium  | Germany |
| 31- jan-00 | Dortmund | Wesfallenhalle 3  | Germany |
| 2 -feb-00 | Bruxelles | Forest National  | Belgium |
| 3- feb-00 | Rotterdam | Ahoy  | Holland |
| 5- feb-00 | Paris | Théâtre Zénith  | France |
| 6- feb-00 | Londres | Brixton Academy  | England |
| 7- feb-00 | Manchester | Apollo Theatre | England |
| 9- feb-00 | Amsterdam | Milkveg | Holland |
| 10- feb-00 | Rotterdam  | Nightown | Holland |
| 11-feb-00 | Gonningen | Ooosterport | Holland |
| 8- june-00 | Bochum | Zeche | Germany |
| 9- june-00 | Adenau | Rock-am-Ring Fest.  | Germany |
| 10- june-00 | Landgraaf | Pinkpop Fest. | Holland |
| 11- june-00 | Nürnberg | Rock-im-Park Fest. | Germany |
| 13- june-00 | Stuttgart | Röhre | Germany |
| 14- june-00 | München | Elser-Halle | Germany |
| 16- june-00 | Imola | Jammin Festival | Italy |
| 17- june-00 | Winterthur | Albani | Switzerland |
| 19- june-00 | Paris | Café de la Danse | France |
| 20- june-00 | Amsterdam  | Paradiso | Holland |
| 22- june -00 | Berlin | SO 36 | Germany |
| 23- june-00 | Dresden | Elbhangfestival | Germany |
| 24- june-00 | Scheeßel | Hurricane | Germany |
| 25- june -00 | Neuhausen. | Southside2 | Germany |
| 27- june-00 | Londres | The Garage | England |
| | | | |
| --- | --- | --- | --- |
| DATE | CITY/TOWN | VENUE | COUNTRY |
| 30- june-00 | Montréal, QC | Old Port | Canada |
| 1- july-00 | Barrie, ON | Molson Park | Canada |
| 2- july-00 | Buffalo, NY | Sheas Performing Arts Center | USA |
| 8- july-00 | Québec, QC | Festival d'été de Québec | Canada |
| 14- july-00 | Ottawa, ON | FreshFest | Canada |
| 21- july-00  | Calgary, AB | Jack Singer Concert Hall  | Canada |
| 22- july-00 | Edmonton, AB | Red's | Canada |
| 5- aug-00 | Cochen Lake, SK | Community Centre | Canada |
| 6 -aug-00 | Regina, SK | Exhibition Park | Canada |
| 3- aug-00 | St Catherines, ON  | Arizona's | Canada |
| 1- sept-00  | Wasaga, ON | The Dard | Canada |
| 2- sept-00 | Bala, ON | Key to Bala | Canada |
| 3- sept-00  | Ste-Adèle, QC | Burbon Street | Canada |
| 9 -sept-00 | London, ON | The Western Fair | Canada |
from:
1999/05/31, Edmonton Sun, By Mike Ross
Click here to read article
EDMONTON – Chasing golf balls on a sunny day doesn't sound like something the Tea Party would do. They'd be more at home sleeping in an abandoned church basement until the sun went down.
I exaggerate. All those sinister songs the Tea Party is famous for – sailing the River Styx in hell and all that – they're just theatre. Aren't they?
Anyway, the band members planned to do nine holes in Edmonton yesterday following its private concert for Pepsi contest winners at the Rev Saturday night. Singer Jeff Martin, who's played golf maybe three times in his life, lamented, "I can't find any clothes that I like wearing on the course. 'Uh, do you have anything in black?' " (So if you saw someone who looked like a vampire hacking balls into the woods at Riverside, now you know.)
Believe it or not, this brooding, annoyingly deep frontman – still a dead ringer for Jim Morrison, pardon the pun – has lightened up. Martin still plays the part of the black-clad, messianic rock star, but a recent change in lifestyle has brought the 29-year-old singer into a "positive light."
You could almost say he's … happy.
How ironic that it actually makes the band heavier.
Hitting the streets June 8, TRIPtych is the most focused, musical and hard-edged album the Tea Party has put out yet. Martin, whose ego matches his talent, declares, "I think it's the best record we've done. Period."
At least 400 fans will agree. The capacity crowd at the Rev was treated to a tantalizing sample of the new material in a show that boasted equal parts raw intensity and calculated experimentation.The new single, Heaven Coming Down, has to be the catchiest hit since the song that started this whole thing off in 1993: The River. At times during the show, Martin came off like an R&B singer, hitting high notes in one love ballad that wouldn't be out of place on a Prince record. And I could swear I heard a few major chords in there. By the end of the second pseudo-encore, the band had turned most of their older favourites into mangled medleys and spurred the fans to a near frenzy. They'll be back in November to do it again for a somewhat larger crowd.
During an interview before the show, Martin revealed what's behind his recent good mood.
THE MOVE: Martin recently moved out of his 300-something-year-old gothic home in Montreal and into the hills of Los Angeles. It was for his Australian wife's sake as much as his own.
"Sunshine, garden, '67 Buick Riviera, it's all happening, man," he laughs.
He says he had to get out of the "fortress of darkness" in Montreal, which he likened to "Lestat, the Elegant Vampire … It was starting to catch up to me, kind of living the music a little too much."
It didn't help that a "psychotic" element of the Tea Party's loyal fans found out where he lived. He feared to walk the streets for fear of being recognized. There's no such problem in celebrity-choked L.A.
"There's no one that looks like me, and the one guy that did is dead," he says. "I love talking to fans and everything else but there are moments when you just want to live. Isn't it funny I went to Los Angeles to get peace of mind. I've got this duality now. When I go home, it's all health. I just feel so much better than I have in a long time."
THE DRUGS: You name the drug, Martin says, and he was into it.
"I was getting pretty hard core, thinking at the time I was doing it for poetic reasons, very (Arthur) Rimbaud (the French poet Jim Morrison said he was a reincarnation of), self-inducement and all that. It does work to a certain extent, but it's hard to get the monkey off your back. Now I like to have a good time once in a while but I don't like to make a habit of it."
ROCK 'N' ROLL MEETS SPIRITUALITY: "I think rock music is an incredibly powerful thing. If it's exploited," he pauses to sneer at his own term, "in the right way, it is probably the most powerful medium of music there is. Power is volume and sound. Even in Turkey, when the call to prayer happens in the Blue Mosque, it's the loudest thing I've ever heard in my life. That's what they believe: the louder your message is, the faster it's going to get to God or whatever it is."
THE END OF THE TEA PARTY: "The Tea Party will never fade. We're going to go like this (raises hand into the air) and then we're gong to walk away. When we feel we can't better our previous effort, it's over. We'll know it when we've hit it and that'll be the time for us to all go our separate ways."
But won't he miss the stage?
"Probably, but my vanity will keep me away from it. All of my heroes, the ones I've really respected in music or literature are the ones that never faded. Now the ones in music usually never fade because they died …
But I feel like I'm really in tune with the band. I figure I would know if my integrity isn't in it. So as long as I put my integrity and my passion into these records, they will translate."
The Tea Party Lightens Up In The Super-Crazy 9th Annaiversary Chart
from:
Chart Magazine (Issue 1999/06)
Click here to read article
The Tea Party has been one of Canada's most popular and respected rock bands for years. In the June issue of CHART, they invite CHART writer Melanie Windover into the studio to talk about their brand new album, TRYPTICH. "Obviously we've been accused in the past of taking ourselves way too seriously, and [of] pretension," says singer Jeff Martin. "Which is all true." But a new album has brought about a new sound for the band, and with that new sound, a new attitude. But don't worry, they're still The Tea Party. "If we just did these little pop ditties, just, like, 'Oh irony, irony, irony,' and all that stuff," Martin imagines, "I'd kill myself. I think it would be all over."
Two short years ago, The Chemical Brothers were being hailed as the Kings of the Electronica Revolution. Now they're back in the spotlight with their new album Surrender, and spilling the beans to CHART about their attempt to introduce a relatively new concept to the genre: Songwriting.
Someone who knows a great deal about songwriting is David Usher. Poised for a tremendous summer, Moist (the band he fronts) near the top of the bill for this summer's EdgeFest tour, and a new Moist album to be released June 22, Usher is pragmatic in a fascinating Tête-a-Tête. "Recording an album is not a huge myth-making process. When I sing, I don't light a fuckin' household [full] of candles. I just sing the song." He says "I try to stay in pitch."
Rounding out this fabulous issue are interviews with Kula Shaker, Toronto's Ron Sexsmith and Kardinal Offishall, Moby, Underworld and more. Plus a round-up of music news and gossip from coast-to-coast, record reviews, book, film and zine coverage, and more!
The Tea Party Lightens Up In The Super-Crazy 9th Annaiversary Chart
from:
Chart Magazine (Issue 1999/06)
Click here to read article
The real Tea Party is at last seeing the light of day: They're a trio of warm, sociable people, each with his own healthy sense of humour. The over-amplified darkness that they're known for is more Tim Burton than Sylvia Plath: Intriguingly normal vs. intriguingly ill.
With their fourth release, TRIPtych, set to hit the stores June 8, and the first single already receiving ample rotation at many a radio station, The Tea Party are hitting the road.
Singer Jeff Martin is warming up his vocal chords and experimenting with traditional Indian stylings – with the help of some red wine and the recorded teachings of Nusrat Fateh Ali Khan, as he reveals during an interview at Signal 2 Noise studios in Toronto. Drummer Jeff Burrows is aging into melody, he none-too-sarcastically remarks over coffee at Toronto's Harbourfront. And bassist/keyboardist/ funnyman Stuart Chatwood practices the art of interviewing the interviewer during an inter-provincial phone chat from Montreal.
The following may be shocking to some, but the band members' responses at times drip with sarcasm and wit, then jump to genuine sincerity – not overwrought gloom.
Who would've thought that The Tea Party could shine in the darkness?
If The Tea Party was a voodoo doll, what part of the doll would I have to prick in order to affect you?
Jeff Burrows:The heart. Because I think we take our music very seriously, we take ourselves very seriously and oftentimes far too seriously – in a time where not many bands even take themselves remotely serious[ly]. So we almost overcompensate, and bands – no matter how good or how bad people think they are – you're always going to get some negative type of press. We take it like a personal blow, as if someone hit your dog and didn't bother telling you, or something like that. So that would definitely be the heart.
Jeff Martin: I guess I would be the doll's third eye. Because, you see, nobody knows where the third eye is, so you'd never be able to find it. Thus I have a great defence mechanism.
Stuart Chatwood: The feet. I have very sensitive feet. What did the other guys say?
Martin said the third eye.
Chatwood:The third eye. I better come up with a better one.
Burrows said the heart.
Chatwood:Alright. Uh, I guess I'll have to go with that, or else it's premeditated. I should have said the third eye. I'm the one reading up on Buddhism.
TAKING THEMSELVES SERIOUSLY: PERCEPTION VS. REALITY
There've been accusations of taking yourselves too seriously in the past; is there now a conscious effort to let people see the lightness, or do you just not care?
Burrows:Well, it's a double-edged thing, because you're always caring but you learn to just say… People are going to have an opinion no matter what. You place yourself in that position doing what you do. We're doing what we do; I mean, we're lucky enough to be able to do what we're doing for a living. But then, you have to realize [that] you're exposing yourself, and you're placing yourself on public display. If, after awhile, you're unable to rebound [from] the cheap shots or the personal shots… You know what I'm saying? It's a double-edged thing. I forget what the question was. I think I answered some of it.
Martin:In the beginning I was insecure, you know: The new band on the scene and all that stuff, and just getting inundated by the critics because of the way I looked. And it was hard, you know. It's like I had this really big umbrella that I kept walking around with to try to shelter me from all that stuff. But then after a point, I got very, very confident in what I do, and in the band as well. We slowly gained the respect that was deserved. You know, we really go out on a limb musically, more so than any other band in this country… I think we kind of opened up and let people see we're just three very, very good friends, and we have been for such a long time. And we really do like people. We like being around people. We're very social. Like that EdgeFest tour we did [1998], we were the ambassadors of decadence at the party, you know, because no one else wanted to. We had to get all these bands together, you know what I mean? Which was weird, too, because then all the other bands sort of thought, "The Tea Party, those guys are assholes. Don't talk to them." You know, the whole darkness vibe. Chill out.
Chatwood:We care, but I think it'd be the latter: Conscious effort to say, "Hey, look at me…" We do take our music seriously. There's bands out there that premeditate it, they purposely show you they're joking; whereas for us, we believe in what we do, you know? It comes off self-righteous, so if you've got a problem with it… [joking]. It's just, we do believe in what we do, though, musically. Those artists really don't get poked at as much as we do. There are a lot of bands here who are like, "Are we O.K.? Are we bothering you?" You know? We don't care what people think.
THE MELODIES, THE SONGS AND THE RADIO
Was the injection of melody a planned step for the music?
Chatwood:I am a more melodic songwriter, myself… When [Jeff Martin was in Paris], he was staying at a bed and breakfast, and a guy came down and recognized him as being a rock star. He said, "I have a guitar upstairs, why don't you play me a couple of your songs?" Jeff realized, that, you know, "How am I going to play 'Psychopomp' on an acoustic guitar?" That's probably one of the songs that he could have done, but, "Army Ants" or whatever, you know, from our prior album would be very difficult. So Jeff had a goal, from his songwriting perspective, to write songs [that are] a bit more accessible.
Are you more comfortable on one side of the tempo/emotional spectrum than the other?
Burrows:There's none more comfortable. It's more fun, for a drummer especially, to be aggressive, and so on and so forth. But you're always dying to get to that fourth song where it's slightly ballad-ish, and you can just go, "Goddamn, I'm so tired." You just relax. But the songwriting genres, it's whatever moves you. Hard music or heavy music isn't necessarily loud music. There's one song on the album called "Gone"; it's one of the most powerful songs on the album, and it's just strings and the acoustic guitar, the voice, and that's it.
Martin:It depends on the intention of the song. The music that this band is capable of making is like an arsenal, an arsenal at our disposal. So depending on where the emotional content has come from, or what you try to project with the song, you can take them anywhere. We have all these ways of impacting with music – which comes with wisdom and age. No, there's no zone that's more comfortable than the other. Like, for instance, the song "Gone" on this new record is probably one of my favourite songs [that] we've ever done, and it's like, so gentle. But it's cool, though. I mean, that's the one thing that makes me a fan of this band, is that when you put the records on, there's, like, so many different things going on, but it still manages to make sense that it is one band. You know what I mean? So that's cool. There's not a helluva lot of records you can buy nowadays that are like that. You know, that are worth listening to beginning to end. And it's not really the fault of the bands – well it is, to a certain extent – but record companies now have such a control over what musicians are putting out because the way times have changed. And radio is very, very powerful. It's all single-driven now. So the record company doesn't want to hear anymore about bands that want to make "albums."
Chatwood:Like it's a dinner, you know? Do you want your appetizers, main course, dessert? You know, I love sitting down when the show's almost over and playing something [slower] and then finishing off with a bang. I mean, myself, my listening tastes I would say are more mid-tempo, you know, Massive Attack-style beats.
So "Heaven Coming Down" will be the lead-off single. There's a lot of radio accessibility there.
Martin:I don't think it will cross the lines [into pop-based radio]. Not unless someone else mixes it, because I play really drum-heavy as a mixer. Even though "Heaven Coming Down" is an extremely melodic song – probably the most melodic that we've ever done, in fact – but with Jeff Burrows' drumming, it still has that primal thing going on with it. It's, like, "I want my cookies now!" It's a certain step with those types of songs. When that happens [radio crossover], you would have had to have played the game. It's, like, a certain producer, a certain mixer, a certain palatable silver spoon type of thing going down, and that's just not where we come from. It's all about attitude, baby. Attitude.
Chatwood:Well, here's an interesting thing; I put up a little site where you can vote. You can check it out yourself if you just go to our site, and you can pick one of five songs. So it's just funny seeing which ones make it. Part of the problem with… They want to make their job easy, in terms of selling it to the public, so they pick what will be most successful, with one of the more accessible songs.
CRITICIZING THE CRITICS
In the beginning, the band was plagued with critics' accusations of unoriginality – which became unoriginal unto themselves; an excuse not to listen to the album and figure things out for themselves. Do you feel that this has been surpassed now?
Burrows:Again, that's a double-edged thing as well. Because I imagine [that] a lot of the reasons; or a lot of the accusations and complaints about the band; or the critics' critiques of the band; the negative aspects of the band that they were going on about: Jeff sounding like Jim Morrison, or looking like Jim Morrison, and the band sounding like Led Zeppelin – that's the reason many people were drawn to us in the first place. So, in essence, after awhile we got sick of it. It was just, like, "Chrissake, what are we going to have to do to get over this?" And the band's sound has always been, like, a very swing-y, rock, not-digital-processed, you know, beat one on beat one… Drumming, especially. I'm a very swing-oriented drummer, so you can't help sound like Zeppelin. We hated it in the beginning, and then after awhile, it just got up to a point where they're just re-hashing the same… You know, they're looking up what they wrote three years ago. You didn't listen to the album, it has nothing to do with The Doors, or whatever. But that's part a of history now, because we really don't get that anymore. Jeff's in the whole long-hair thing again. So he's, like, "I don't care. They want to call me Jim Morrison? Yeah, Jim Morrison." So, it's almost, you know, say what you want. It's really funny, this business. Like, it's to a point now where it's almost funny to see what people are going to say about you, because it's all been said, it's all been done. They've said it about millions of other bands, they're going to say it about a million other bands to come. It's just, you know, it's funny. And you get it everywhere, it's not just music. Theatre to film to visual art, you're always going to get people criticizing one person or one director or one company for doing the same thing or re-hashing something, but I mean, everything's cyclical. The biggest films nowadays are re-hashed Shakespearean novels or plays, you know? You can't do anything nowadays that is so original that it has never been touched on before. There's no such thing.
Martin:Well sure, it's the easy thing. The one thing I can say – I'll give the critics this much – you've got like 10 CDs on your desk and you've got to review them. First of all, the music I make, you can't review it after just listening to it once, or listening to, like, certain songs. Do you know what I mean? I'll say the band does make music that's very deep as far as the landscapes, and probably also what I sing about as well. You don't get it on the first listen. We're not making pop music, you know, except for a few songs on this record.
Chatwood:So well put. I totally agree with that.
FLATTERY AND SUMMARY
Would you feel flattered or soiled if there was a sudden Pearl Jam/Nirvana sound-alike syndrome in a Tea Party vein?
Burrows:Well, things like that happen, though. You can't stop it; if it happens, it happens. There are some bands like that, actually. There's a band called VAST that's out right now that acknowledges us as an influence, or whatever. It would piss me off if they got really successful [joking]. I wouldn't care, whatever. It's just flattering. You know, everybody borrows from everybody. It's all cyclical. It's all been said before. So you could read it in another interview, everyone has said it before. It's cool. It's flattering. Yes, yes indeed, it's flattering.
Chatwood:I think it'd be flattering. It also forces you to lead the way, though, and rely on what you were doing before.
Can you sum up the new album in one word, thought or emotion?
Burrows:Right now? I'd have to think about that. I could say something right now and it'd sound really corny. So I don't know. I'd have to think about that one. We're very proud of it. I'm very proud of it. And everyone always says – I always find this funny, too – you're reading about a band and you know they've got a new album coming out, and, "This is our best effort yet! Best album, baby. It's going all the way." And you know that everybody always says that. I always look at these things going, "Are you a fucking idiot? You said the last one was the best one." But it is like that for us. So, you know, this is our best [sarcastically]. Actually, this is our worst album so far and it'll probably do the best. This album is shit. Piece of crap. You know what I mean?
Martin:Passionate. Because, you know, I think that this record is just an extremely passionate rock record. It's so the anti-fashion.
Chatwood:Reassuring.
To read more stuff about The Tea Party, check out the June issue of CHART Magazine, which features a triple-foldout "triptych" of the band on the cover. To order this issue, head over to This Month In Chart.
Tea Party Trips Into Slumberland
from:
1999/06/04, Winnipeg Sun, By John Kendle
Click here to read article
With Transmission, The Tea Party took its quasi-Eastern, '70s rock sound into new territory — punctuating the familiar sounds of Jim Morrison and Led Zeppelin with techno beats borrowed from the ever-burgeoning British scene.
The result was an almost palatable hybrid of new and old sounds which took The Tea Party to unprecedented radio and sales success, but which went over like a lead balloon at live events such as last year's Edgefest.
The reason for such indifference to the live offerings of this Canuck power trio?
Well, it would seem that The Tea Party is no longer a "kids' band." Once considered a sonic haven for rockers who just couldn't put up with alternative rock, the band's music is now squarely rooted with the 25-35 demographic of young adults who like the sounds, but who don't necessarily want to deal with buying concert tickets.
Consider this, the band's fourth studio offering.
Sure, TRIPtych is a well-produced, carefully crafted effort. All Tea Party albums have been.
But this is not music conducive to a live setting. Jeff Martin's tremendous orchestral arrangements and his plodding melodic twists turn much of this album into a listening experience which won't be endured by too many people without a couch and a hookah pipe.
As good, old-fashioned stoner music, TRIPtych works fine. It's an album which has dropped the electronic gimmickry of Transmission, but it doesn't progress the band.
from:
1999/06/05, Ottawa Sun, By Joshua Ostroff
Click here to read article
Canadian rockers Tea Party on rise after lead singer beats demons
WITH brand new Tea Party music playing in the background, lead singer Jeff Martin, long of locks and clad in black, sits up in his tour bus and deadpans the obvious, "I was Jim Morrison."
Then he laughs. Loudly.
For a singer long accused of channelling a certain classic rocker, Martin demonstrates an admirable sense of humour when asked about who he might have been in a past life.
But the question was not a journalistic dig at either his appearance or vocal style, it was part of an overall discussion of reincarnation emanating from the Windsor-born band's upcoming album, Triptych — due out Tuesday — and its focus on Eastern theology.
"I truly do believe the soul is a force of energy that comes back to the earth, recollects, reconvenes, and it needs to learn. We all need to learn and we're all going through our different states," he says.
"Sometimes I feel like I'm seven years old and sometimes I feel like I'm 405."
After the double-platinum success of their industrial rock album Transmission and the ensuing tours — the band appeared in town last summer for both Edgefest and Canada Day — Martin and his bandmates Stuart Chatwood (bass) and Jeff Burrows (drums) set about writing the new record.
But something was different. Like the Partridge Family before them, Tea Party got happy.
"Transmission was honestly created out of a period of upheaval in the band's career and internal chaos in my private life. I was battling a lot of demons.
"But hopefully with all those voyages through that type of darkness you come out the other side. And we did," says Martin. "The friendship is stronger between the three of us now, things in all of our personal lives are back on track, and everyone's a lot healthier mentally and physically."
With this new positive outlook, Martin was able to do a little self-analysis, breaking down the illusions of fame and realizing reality.
Sgt. Pepper
So it's hardly surprising the muse of his new work would be Sidartha, the prince who would be Buddha. Kept sequestered on the palatial grounds, the young royal knew nothing of the real world until climbing over the walls and being confronted with the realities of life, namely death.
"Just the story of it, the search of Sidartha. There's almost like a naive arrogance because you think you know it all but you never do," he says. "And the moment the search is over than you're dead, you cease to exist."
Martin's interest in both the sounds and thought of the East, began in his early teens. Before his fixation on Led Zeppelin and the Doors — influences he admits to flaunting on the first two albums but says they have transcended — he loved the Beatles.
Of course, it was the early "la la la" Beatles he loved, not those crazy long hairs. But when his cousin turned him onto Sgt. Pepper's Lonely Hearts Club Band, George Harrison's sitar-based Within You Without You threw him for a major loop.
Deep respect
Soon he was rifling through record store shelves for anything he couldn't pronounce and delving into foreign philosophies.
Though the new album is more melodic than previous efforts, it maintains the aggressive punch the kids love. And Martin sees no contradiction in synthesizing the pacifist philosophy with gut-wrenching guitars.
"Acoustically, that (Eastern) type of music is very loud, it's the power. They want the power of the prayer to come through so that it reaches God. In rock, it's the same thing.
"I want the message coming through this music. I have such a deep respect for the music from that part of the world but with rock 'n' roll as its platform.
"I think the combination is undeniable."
The Tea Party Turns Romantic
from:
1999/06/07, Toronto Sun, By Jane Stevenson
Click here to read article
I got out of the baritone mud,' says Martin. 'It's like, finally, I'm singing'
The Tea Party's frontman, Jeff Martin, got in touch with his Barry White side on his Canadian band's fourth album, TRIPtych, which hits stores tomorrow.
Well, okay, maybe not Barry White.
But Martin, known for making some mighty heavy, Eastern-drenched rock with Tea Party bandmates Stuart Chatwood and Jeff Burrows, says he definitely dimmed the lights and lit some candles, conceptually-speaking, when it came to recording the followup to 1997's Transmission.
"I wanted this record to be a passion play totally — like what Jeff Buckley did in rock music, the romantic side of things and exposing himself — being very naked," says Martin, sitting in a College Street eatery with Chatwood and Burrows.
from:
1999/06/11, Winnipeg Sun, By Riva Harrison
Click here to read article
If Temptation was the theme song for the last Tea Party gathering, Moderation is the well-worn refrain this time around.
No, listeners won't find Moderation: The Single on TRIPtych, The Tea Party's fourth album and highly anticipated follow-up to its dark-and-heavy hitter, 1997's Transmission.
But they will discover Moderation: The Influence on the group's newest CD — a lighter, more melodic recording than Transmission and the result of making an album in shinier, happier times.
"That was a very, very dark place to go to," recalls Jeff Martin, The Tea Party's enigmatic and philosophizing lead singer. "I went there willingly, the band went there willingly as musicians … but my personal life suffered dramatically. Coming out of Transmission is a lot of the inspiration for TRIPtych."
Transmission, a mega-seller in Canada, was produced in a firestorm of personal and professional problems — including Martin's "out-and-out addiction" to illicit substances, and a serious falling out between the Windsor-born trio and its management.
"It was a time of uncertainty in the band's career, a lot of chaos … we thought it might have been the end," admits Martin, whose personal life now includes a commitment to "moderation and self-control" instead of a destructive flirtation with "self-indulgence and vice.
"We came out the other side in a good head space."
And with its collective sense of humor intact.
"You won't get any drug stories out of me," jokes bassist/keyboardist Stuart Chatwood, who says he never wavered in his belief the band would weather the stormy times.
"I had faith in our friendship … although we realized (with the management fiasco) we couldn't rely on other people."
As a result, what began nearly 20 years ago as a collaboration between high-school chums has become even more "insular," Chatwood says.
"It's made the club a little more exclusive," agrees drummer Jeff Burrows. "And there's not many people allowed into our club."
TRIPtych, which hit record stores last week and will likely be followed by a Canadian tour in the fall, borrows its title from 16th-century Dutch painter Hieronymous Bosch's The Garden Of Earthly Delights, a three-paneled artwork or "triptych."
It was a "well-deserved description," Martin says, noting that while the album has the "cohesion that makes it a Tea Party record," it also boasts "the three really distinct sounds (multi-cultural music, aggressive, techno-rock and lulling '70s melodies) that make up our musical psyche."
"These elements are the things we've been nurturing since the beginning of our career," adds Martin, who, along with his mates, scours the world for rarely used instruments which can be incorporated into the Tea Party blend.
"The level of musicianship, not to sound arrogant, is incredibly high in this band. We need to go to places like that or we'd be bored silly."
Burrows says the group needs to "push the envelope" to avoid falling into the trap of making the same record over and over again.
"Never do you want to repeat yourself. There's so many artists who enjoy doing that and have success doing that, but for us, it's a matter of challenging ourselves. The only thing that keeps me involved and excited about being in a band is the constant pressure to be creative … it's the main difference between ourselves and every other band I think."
Another key difference is being life-long friends who share a "musical telepathy" that's rare in a music industry in which bands are pieced together through want ads or as gimmick-driven marketing tools, Chatwood says.
"We all grew up with similar influences," he explains. "When you know what each other is thinking, it's very easy to achieve what you ultimately want to achieve."
"We have a huge respect for each other," Martin adds. "No one thinks of themselves above the other … because of that respect, there's a love there as well."
While The Tea Party is still working on inking the "right" record deal in the United States, it has a heavy fan base in Europe, Australia and regions of the U.S. where MuchMusic is broadcast. As part of one of Canada's most popular acts, Martin and Burrows admit to feeling a pressure to duplicate Transmission's success but have little doubt they've done it with TRIPtych.
"If we didn't feel that TRIPtych was a better record than Transmission, it wouldn't be out," Martin declares. "We didn't have to make it. We care passionately about the work that this band puts out and its integrity. It's always got to be a climb for us.
"The day that this band will call it a day, is when we don't feel we can better our previous efforts. When we feel it's time, we will walk away, and that will be that."
Tea Party's Strange New Trip
from:
Tea Party's Strange New Trip
Click here to read article
Spare me the cryptic philosophical balderdash – this thing rocks.
Beware of any band that uses the word "theosophical" in a song lyric. But while Tea Party frontman Jeff Martin may be annoyingly, unfathomably deep, his skills soar to comparable heights on Tryptich. He's written, produced, played and performed a dense, meticulously crafted array of songs that range from ferocious heavy metal (Touch) to late-Beatles influenced folk (Gone). While hints of a Tea Party formula can be heard, the melodic element is strong, especially in the tuneful, Heaven Coming Down.
Strung together with themes of spiritual redemption (I think) and exotic sounds of the Middle East, it adds up to the Tea Party's strongest music since the band started its long, strange trip.
from:
1999/11/12, Calgary Sun, By Lisa Wilton
Click here to read article
Tea Party frontman Jeff Martin's centuries-old Montreal home was the architectural equivalent of his band's music — heavily detailed, melancholy and gothic.
Unfortunately for him, that connection was also made by a few of his more astute, and obsessed, fans.
"My house wasn't exactly hard to find," says the singer during a phone interview from Victoria, where the band is launching its latest tour in support of the new album, TRIPtych.
The band plays the Max Bell Arena tonight with guest Edwin.
"Just pick the oldest, most gothic area of Montreal," he continues. " 'Where does the vampire live? Oh right, there it is.' "
Although Martin doesn't carry the same celebrity weight in his new locale, Los Angeles, as he does in Canada, he actually prefers the anonymity the city offers.
"The one thing that was happening to me in Montreal was my persona was catching up to me," he says. "I decided to go somewhere that I could be the littlest fish possible. Especially in that sea of ambition that is L.A., no one cares. It's so cool."
TRIPtych, the Tea Party's fourth album, has little in common with the band's previous release, Transmission. Where Transmission was heavier on the electronics and sonic aspects of the band, TRIPtych focuses more on melody and songwriting.
From the moody first track, Heaven Coming Down, to their cover of Daniel Lanois' The Messenger, TRIPtych is a slightly more mellow offering from the band, which has been dogged by comparisons to Led Zeppelin and The Doors since their 1993 major-label debut, Splendor Solis.
But despite popular opinion, Martin wasn't particularly influenced by Doors' lyricist Jim Morrison. Instead, it was late Joy Division singer Ian Curtis who had the greatest impact on his songwriting style.
"My Jim Morrison was Ian Curtis. That was my biggest influence with writing and meaning what you say when you're going to sing about something. You'd better mean it and you'd better live it."
from:
1999/11/23, Toronto Sun, By Jane Stevenson
Click here to read article
Triptych rockers keep live pace low-key
THE TEA PARTY/EDWIN Massey Hall, Toronto Monday, November 22, 1999
TORONTO – Hopes were high that The Tea Party's sold-out show last night at Massey Hall — the first of a two-night stand at the venue — was going to be a riveting affair.
But singer-guitarist Jeff Martin, bassist-keyboardist Stuart Chatwood and drummer-percussionist Jeff Burrows appear to be three very accomplished studio musicians who still need to work on their live act.
What should have been a thundering display of heavy, psychedelic rock — the kind that has sustained the Windsor, Ont., trio through five albums, including their most recent success, 1999's Triptych — only showed flashes of that hypnotic energy and instead came off as restrained and slow-paced.
Perhaps it was the casual vibe that the chatty Martin — he of the "voice of doom" baritone — said he going for right from the start: "I want this to be us and our friends."
Or maybe it was Martin's slightly self-indulgent display of instrumentation, whether he was playing the oud or the esraj (don't ask).
Whatever it was, it took the band — playing against a backdrop of gold curtains and chandeliers — four songs before they finally hit paydirt with the pretty and textured Psychopomp from 1997's Transmission. During this song, Martin finally let loose vocally alongside Chatwood's riveting keyboard playing and Burrows' mighty drum work.
Unfortunately, this momentum wasn't sustained and only returned later with the arrival of four female string players — on violin, viola and cello — for Triptych's standout acoustic ballad, Gone, and a cover of Daniel Lanois' The Messenger.
Also doing justice to the multi-speaker system — there were nine speakers alone on one side of the stage — was the new song Underground, the Transmission standout Release, in all its Led Zep-glory, the rousing set-closer Temptation, with the audience providing the key word in the chorus, and Triptych's monster radio hit, Heaven Coming Down.
As for opening act Edwin, the former lead singer for Toronto rockers I Mother Earth inspired screams from girls on their feet — pre-teen, teen and adult alike — whenever he tilted his well-groomed head of hair back and let out a good, melodramatic wail.
Those black leather pants probably didn't hurt either.
Edwin also scored major points when he regressed from the material on his solo debut, Another Spin Around The Sun, including the well-received hit, Trippin', into what he called "a flashback from a moment in his life," with the IME song One More Astronaut.
Before he left the stage, the singer said: "It's okay. Don't get up."
Something tells me not many in the crowd had planned to.
from:
1999/11/26, Ottawa Sun, By Ian Nathanson
Click here to read article
Band succeeds in revolving Doors
THE TEA PARTY Civic Centre, Ottawa Thursday, November 25, 1999
OTTAWA — ARE YOU sure Tea Party played the Civic Centre Theatre last night?
Somebody told me there'd be this angry trio from Windsor known for borrowing a bit of dark Doors-like poetry, a whole lotta Zeppelinesque riffs and as many influences as you'd find east of the Nile River.
So who turned up? Three accomplished musicians with well-crafted songs, a dazzling light show, and a singer who's so darned nice girls would love to bring him to meet mom.
Gone is the pretension and cockiness. Make way for the kindler, gentler Tea Party, a sonically charged band worth listening to.
Drummer Jeff Burrows, bassist/keyboardist Stewart Chatwood and guitarist/frontman Jeff Martin can still crank the volumes well past 11 on Silence and Temptation. But Martin's endearing renditions of the synth-heavy Release, Save Me and Sister Awake, it was clear the band wanted people to know they're not the same mad hatters of five years ago.
Perhaps that's why their latest effort Triptych has been such a commercial success.
That point was not lost on the mostly teen audience who packed the Civic Centre Theatre. Sure, the aforementioned influences remain. There's Martin's mesmerizing fretwork on the Egyptian oud on Halcyon Dayz. There's Great Big Lie, with its freak-out middle. As for the Doors … Martin still looks like Jim Morrison. Only now he's found his own voice.
And when he asked, "Do me a favour and sing along with me?" during Temptation, the accolades were more than words can describe.
Opening act Edwin might have felt, in his own words, Amazing. Too bad the empty seats almost outnumbered the fans. With security out in full force, those who did show up reciprocated with mini-shrieks of ecstasy. The self-indulgent Edwin's got his stage act down pat. Now if only he was backed by quality tunes?
Tea Party To Sell Rare Downloads
from: 2000/05/06, Jam! Showbiz, By Paul Cantin
Click here to read article
With battle-lines being drawn over downloadable digital music on the web, Canada's The Tea Party has jumped into the fray.
The band's label, EMI Music Canada, announced Friday that the trio will make five hard-to-find songs available for pay-per-download, making them the first Canadian band to offer music for sale through the web in a secure, copyright-protected music format.
Other Canadian acts have previously sold songs online — most notably Bruce Cockburn, who sold MP3s of three songs through the GoodNoise.com website last year — but The Tea Party will use the new Supertracks format, which prevents the uncontrolled copying and distribution some artists fear with the MP3 format.
The songs will be available through various Canadian retail record web sites at times and prices still to be announced.
Fans can download a live version of "Psychopomp," recorded at Muchmusic, a blues version of "Turn The Lamp Down Low," and the "Triptych" outtakes "Life Line," "A Woman Like You" and "Waiting for A Sign."
A sixth track, the radio mix of "Release," will be available as a free promo download. The songs have previously been available on international versions of The Tea Party releases, but this will be the first time they have been made available to fans in the group's homeland.
Both The Tea Party and their fans have a mutual interest in the Internet, but the label says everyone will be carefully assessing the results of the downloading experiment with The Tea Party.
"I think that basically, we have to enter the arena and make songs available. It's a test, and we'll see and learn," EMI Music Canada spokeswoman Beth Waldman said Friday.
"We're not going to go platinum online. That's not our expectation. It's an opportunity for the fans, and it is chapter one for EMI."
Said Tea Party guitarist Jeff Martin, via a press release: "We have always been interested in digital downloads, yet slightly concerned. This opportunity allows us to embrace new technologies while protecting our interests."
from: 2000/05/08, ChartAttack.com Staff

Click here to read article
A cool breeze filled the air on a clear black night as Canada's notoriously intense rock trio The Tea Party performed in Trois Rivieres Quebec. This show is one of many that the trio has done in support of their almost-year-old double-platinum album, Triptych, for which their first single, "Heaven Coming Down," was the most played song of 1999.
The young crowd of approximately four hundred looked on with intensity as the trio's unmistakable presence filled the gymnasium. As the lights dimmed, the familiar and sonically charged Army Ants loop indicated that the show was about to begin. Moments later, the band began to unleash one of their best performances of all time.
Many highlights of the evening were sparked by lead singer/guitarist Jeff Martin whose passionate vocal performance and natural ability to play diverse and exotic instruments shone through like bright sunlight. An emotionally charged Martin played his Oud while singing Dead Can Dance's "Rakim."
He sent the already mesmerized audience on a trip to the glorious Halcyon Days, and to the surprise of many the highlights of the show never seemed to end. As though the performance on the Oud was not enough, Jeff underscored his natural talent by playing a creative introduction of the familiar song "Save Me" on his Eseraj.
Not only was the show marked by Martin's flawless delivery, but also by the performances of his bandmates and friends, Stuart Chatwood (bassist/keyboardist) and Jeff Burrows (drums/percussion). Chatwood and Burrows were just as solid, providing a smooth rhythm foundation.
Chatwood's crucial role in the Tea Party was revealed when he sang the essential backup lyrics during "Fire In The Head." Of course no one overlooked his intense keyboard performance on the mysterious song "Temptation." Like a sculptor, Chatwood shaped and molded his sound to emphasize the dark undertones.
Similarly, Burrows' performance was nothing short of astonishing – tossing drumsticks in the air while adding sharp spots of color to every song. In fact, his undeniable creativity shone through as his shattering drum lines cast an eerie shadow on the dark and mysterious persona of "Psychopomp."
The trio played many songs off of Triptych, including the beautiful and soft ballad "Gone," the critical and heavy song "Great Big Lie," the Eastern-sounding "Halcyon Days" as well as the metallic sounding "Underground" and familiar pieces "Heaven Coming Down" and Daniel Lanois' "The Messenger."
In addition, the band dipped heavily into their past taking pieces such as "Save Me" and "Winter Solstice" from Splendor Solis along with "Fire In the Head" and "The Bazaar" from The Edges Of Twilight. They also played "Army Ants" and "Temptation" from Transmission.
All of this brought much joy to the mostly francophone crowd who stood in absolute awe. Overall, the 90-minute show was nothing short of astonishing, leaving every concert-goer complete and utterly fulfilled with what he or she saw.
from: 2000/05/17, ChartAttack.com, By Lynda Hutchinson

Click here to read article
Windsor Arena Windsor, ON May 13, 2000
A fiery orange and red sunset descended on Windsor Arena as The Tea Party returned home for an inspiring and energetic performance. Emotions and expectations ran high as bandmates Stuart Chatwood (bassist/keyboardist), Jeff Burrows (drums/percussion) and Jeff Martin (guitar/lyricist) distilled and guided a crowd of 2,300 through a mosaic of intense emotions.
Several highlights were captured throughout the performance including Martin's brief but genuine treatment of Leonard Cohen's "Hallelujah" and Moby's "Why Does My Heart Feel So Bad?"
For the most part, silence consumed the air as Martin beautifully delivered each passing note – it was obvious that the audience had a deep admiration and appreciation for the band's taste in various styles of music.
Unlike the acoustic version of "The Messenger" featured on Triptych, the threesome delivered a soft ethereal version of the song, providing some concert goers with flashbacks to earlier performances when "The Messenger" was used as an insert in the chilling song "Save Me."
The performances of Chatwood and Burrows were simply outstanding. Chatwood performed with much sincerity – he looked as though he knew the hometown performance was long overdue. In fact, it was obvious that he had the undivided attention of many audience members who admired his incredible talent and charm.
Similarly, Burrows' ability was not overlooked as his essential presence was felt during the powerful and diverse songs "The Bazaar," "The Edges Of Twilight," "Save Me," and "Splendor Solis." Not only is Burrows a drummer with a style all his own, but his charisma is reflected in every note he plays.
Jeff Martin Picks White Ribbon Bill Based On Testosterone
from: 2000/06/06, ChartAttack.com, By Matt Mernagh

Click here to read article
"What I try to do is I try to get the most testosterone driven band," Jeff Martin explains while laughing about how he went about creating the bill for tonight's third annual White Ribbon campaign benefit concert in Toronto. The concert is hosted by Jeff and features many of his friends and peers, such as Moist's David Usher, Haydain from Jacksoul, Big Sugar's Gordie Johnson and j englishman all backed by house band The Dexters.
The artists involved donate their time and talent to support White Ribbon, which is a charity whose mission statement is, "Men Working To End Men's Violence Against Women." Men wear a white ribbon in November to support the organization.
"No egos nothing like that. Everyone goes up and does covers. Except The Tea Party last year. We did 'Release,' because the people from the White Ribbon committee wanted it. They feel it's like their anthem. I'm not sure if we are going to do that again, I haven't talked to Jeff or Stu," Jeff says about what will happen tonight, adding "We're definitely going to jam out some other little gems."
Although he didn't want to give away too many surprises we will see him perform some Jeff Buckley covers. "I was a fan," he says. Another possibility was unveiled in Toronto last week at the Alkaline show. "I was a little out of my mind [that night] and there was some convincing and I somehow ended up on stage and sang 'No Women No Cry,'" he vaguely recalls.
In the last three years Jeff and The Tea Party have come a long way in the Canadian music industry in terms of associating themselves with other musicians. "When they [first] approached us I was a little resistant because I didn't know how to take it on as a host. At that time my band wasn't the most liked band by the other bands. Now I have to come out of my shell and get to know people. In a roundabout way it was a great thing for me to become more personable." Jeff goes on to explain how this has created a new outlook for him.
"The music can be as dark as it wants. It's time for me to lighten up a bit. My music is always going to be my cathartic vehicle. I don't know why, but there are a hell of a lot of demons in me. Now I've learned to get them out in the music and it'll always be that way," he adds, "In my personal life right now with my friendships I'm very happy."
With celebrity comes responsibility and Jeff realizes that what he does can influence his loyal fans. "The fact that I'm a rock star doesn't hurt things. I'm aware of that. My band has never lent our name to political activities because there isn't much out there to believe in, is there? There's nothing attractive about the cause I'm trying to bring awareness to. Women being hit, there is nothing attractive about that. I want to bring awareness to the continuing problem that exists in our country and around the world. White Ribbon goes into high schools and attempts to educate teenage boys. You know, snuff it out at the root. The other half of the money goes to shelters to help women. If scheduling permits I'll keep on doing it."
This year he and The Tea Party are cutting it close in the scheduling department. After their performance tonight the band are on a plane first thing tomorrow to embark on a 15-date tour of Europe. "This year we went in January to reintroduce ourselves. There was such a huge vibe among journalist and promoters that we got added to the main stage of these big rock festivals. We'll be playing with Pearl Jam."
Eventually the band will be back in the studio to record a follow-up to last years Triptych, which we're told will be a combination of Led Zeppelin's Physical Graffiti and Massive Attack. Although it could be a while before we hear the fruits of this labour.
from:
2000/07/04, ChartAttack.com, By Erin Cardiff
Click here to read article
"Molson Park Barrie, ON Canada Day (July 1, 2000)
EdgeFest has traditionally been the best and loudest way to celebrate Canada Day in the Greater Toronto Area, with a line up that, in years past, has forced the average concert-goer to drool in anticipation of the event.
This year, it was pretty dry all the way around, including the weather.
There was just no way to avoid disappointment with this year's EdgeFest. Especially considering the festival had just come off of three years of being THE cross-Canada summer attraction. Moist, Our Lady Peace, I Mother Earth, Wide Mouth Mason, Sloan, Big Sugar, Big Wreck, Collective Soul, silverchair, Green Day, Foo Fighters and Hole have all taken the main stage within the last three years of the festival's national touring schedule. Not to mention the countless number of stellar bands that have appeared at some point during the festival's 14-year history.
Canada's 133rd birthday was marked by a main stage line up that included Goldfinger, Limblifter, Serial Joe, The Headstones, Filter, Matthew Good Band, The Tea Party and Creed. Now, to answer all the EdgeFest questions (in order to impress your friends with your vast trivia knowledge, of course)…
Most Important – Who rocked the hardest?
On a bill geared to the rock segment of teenagers, it was somewhat surprising to discover it was in fact The Headstones who shook Molson Park to the core with their booming brand of singularly Canadian RAWK. By the time they kicked into their second number, a positively blistering cover of "Tweeter and The Monkey Man," there was a rock standard set that went unmatched for the remainder of the day.
Who should've been the headlining band?
Without a doubt, the Matthew Good Band belonged at the end of the day. Not to detract from his stellar performance, but was Matt Good high? He seemed so uncharacteristically mellow. From playing his heart out with no sound coming from the amp, to having Dave Genn's mic non-operational for the first part of the set. Yet they still managed to crank out a killer set that was far too short. One would think being pelted with bottles would prompt Good to say something… speaking of which…
Dumbest phenomenon at EdgeFest?
Besides booing the mention of Americans, without taking into account three U.S. bands were playing the bloody festival, the single worst phenomenon at EdgeFest was the crowd taking it upon themselves to throw stuff. Not cool. Every band from Serial Joe to The Tea Party got pelted to varying degrees, mostly with bottles. Apparently someone in Filter was hit in the head, but it wasn't bad enough to prevent the band from finishing their set. Now go to your room and think about what you did and don't come out until you promise you won't do it again.
Wittiest stage banter?
Ryan Dennis of Serial Joe did the most Canadian thing possible. As he was being pelted with bottles, he quizzed the audience about the weather and last year's event where the band appeared on the second stage. What a sweet and polite young man. Anyone who tossed anything at him should be ashamed of themselves.
Longest song?
The last number performed by The Tea Party, "Sister Awake" was inadvertently timed, clocking in at just over 14 minutes. The large number of extra verses of Temptation were just as interesting, as were the bits of Nine Inch Nails, David Bowie, U2, Jeff Buckley and the rest tossed in for good measure. A moody, intense retro-rock set from those wacky kids. Of course, being perennial Edgefest favourites, they can do no wrong. We kid only because we love.
Strangest stage dynamic?
The tension was so thick during Limblifter's set, you could cut it with a chainsaw. A really good, tight effort from the band who are obviously worthy of playing stages that size. They effortlessly performed live versions of complex numbers like "Ariel vs. Lotus," but somehow it was strangely uncomfortable to watch. To further fan the flames, Who thinks Todd Kerns would have made a nice addition to the side stage? Anyone?
Best Usage of Sisqo's "Thong Song."
Goldfinger dragged out "Thong Song," causing one to believe there are a lot of alt-rock bands who wish they would've written it, along with some visual material intended to enhance the performance. Right. Then again, they sang the national anthem and didn't mess up too many of the words. 'Nuff respect.
Most obvious global change affecting EdgeFest?
What a difference two years makes: Creed graduated from the 1998 second stage to headline the 2000 main stage, solidifying their change in status from One Hit Wonders to official band in contention to be the leaders of the newest wave of hair metal bands. After all, what other bands traditionally have singers with hair that falls immediately back into place and uses pyrotechnics to emphasize the intensity of lyrics.
Biggest disappointment?
Besides the lack of those cute programs, the fact that the main stage line up was strictly teenage alt rock was disheartening. Especially considering the diversity and style usually found at EdgeFest. No hip-hop. No one wearing a skirt (not even one of the boys). The standout acts were standout acts from years previous. No alarms. No surprises.
Orchestra Ideal For Tea Party
from:
2000/07/21, Calgary Sun, By Lisa Wilton
Click here to read article
"Ever since the release of its major label debut, Splendor Solis, in 1993, The Tea Party has stood out from the rest of the Canadian alt-rock pack.
The Windsor, Ont., trio is one of the few rock bands that has consistently experimented with exotic-sounding ethnic instruments and big, lushly produced song arrangements.
Not surprising, then, that The Tea Party is the latest group to participate in the popular duMaurier Concert Stage series, which has seen such acts as Big Sugar, Kim Stockwood and Wide Mouth Mason work with classical musicians.
The band performs tonight at the Jack Singer Concert Hall — where they will unveil a new song called Walking Wounded — with the Calgary Philharmonic Orchestra and special guests The North Indian Ensemble, Paromita Naidu and The Spiritual Essence.
"As far as rock bands go in Canada," reasons lead singer Jeff Martin, "The Tea Party is the only one that makes sense to do something like this.
"Our music has always been somewhat orchestrated and it's certainly always been pretentious, so I think it will work."
Incorporating a 56-piece orchestra into its live show is a logical progression for The Tea Party, who has long used traditional East Indian groups and baroque-style string quartets to enhance many of its recorded songs.
But even Martin was surprised with the results of the band's five-song appearance with the Montreal Symphony two weeks ago.
"None of us was sure how it would turn out," admits Martin. "But I'm telling you, it was flawless…. We did The Messenger with the entire symphony and I saw grown men crying in the audience. That's how lush it is."
Metallica fans will recall that band's first foray into classical rock last year when they recorded a live album with the San Francisco Symphony.
Martin knows comparisons will be made, but is confident that his band's performance with the CPO will be far more adept and satisfying for fans than the Metallica one.
"My opinion of the Metallica show was that I found some of the arrangements to be weak," says Martin, who spent four months working on new arrangements with Montreal musician Marc Oullette.
"For a lot of it, Metallica were still playing the way they do and the orchestra was just doing the chords behind them. They weren't actually doing any movements or anything.
"Marc and I are making sure that every single song that we play, the symphony is used to its optimum potential."
from: 2000/07/22, Calgary Sun, By Lisa Wilton
Click here to read article
Rockers mesh with orchestra at unusual concert
It could have been ugly.
Leather pants meets ties and cufflinks.
Although the melding of rock and classical is nothing new, it has unfortunately never been perfected (see Metalica vs. The San Francisco Symphony).
But it's certainly been refined as of last night.
The latest instalment of the Du Maurier Concert Stage series brought together two unlikely allies, the Calgary Philharmonic Orchestra and the Tea Party at the soldout Jack Singer Concert Hall performance. The event attracted about 1,700 Tea Party and curious classical music fans. But the casually clad younger rock fans vastly outnumbered the conservative classical music connoisseur, although a few were spotted.
Before the show started, the venue was bathed in the warm glow of yellow, orange and soft blue lights and a light mist from the fog machine. It set a relaxed, exotic tone that lasted throughout the evening.
No matter what your opinion of the Tea Party is, there is an underlying melancholic beauty to their music, which was enhanced by the plaintive strains of the ensemble's string section.
The CPO was a forceful addition, although it was washed out at times by the sheer loudness of the band's electric instruments.
Singer Jeff Martin could barely conceal his excitement and delight at how well the performance was unfolding.
"Wait until you hear this," he told the crowd before launching into The Messenger. "This is going to be good.
How right he was!
from: 2000/09/15, ChartAttack.com, By Lynda Hutchinson
Click here to read article
September 9, 2000 The Western Fair London, Ontario
For now, the Halcyon Days have officially come to an end as rock trio, The Tea Party closed their 18-month old world tour promoting, Triptych.
The starlit sky provided a setting that looked like a picture you'd only imagine finding in the captivating mind of lead singer and guitarist Jeff Martin. A dense fog descended the stage as three dark shadows appeared before an eager crowd. Martin bowed to the hypnotized audience as he and his friends Stuart Chatwood (keyboards/bass) and Jeff Burrows (drums) unleashed their flawless opener "Army Ants." The energy the band provided onstage was absolutely overwhelming — it was obvious that they were going to end this tour with unmatchable showmanship.
To our delight, the band took us all on a very emotional and psychological journey revealing songs from their past and present. Martin, Burrows and Chatwood stood like kings in their court as they performed: "The Bazaar," "Psychopomp" and "Heaven Coming Down."
Humor lightened the mysterious atmosphere as Martin introduced "one of (his) favorite songs off Triptych." He claims that the song "Underground" is "a song about the truth." He asked the audience: "Do you want the truth?" The audience, anticipating the now famous Jack Nicholson answer cheered. He raised his finger and pointed to the audience: "You can't handle the truth." Burrows and Chatwood laughed as we took a trip "Underground" to enjoy a heart-wrenching vocal performance of Moby's "Why Does My Heart Feel So Bad?"
"Temptation" was the last song of the set and in true Tea Party style, included a small bit of "The River." Luckily for Martin, the audience filled in the main vocals for this song. Just when we thought things couldn't get any better, the band, after playing "Heaven Coming Down" for their first encore number, swept us all away with the mesmerizing "Winter Solstice/Sister Awake" combo.
All of a sudden the drumbeat slightly changed and the audience went crazy. Martin, in his own fashion began to sing all the inserts including Filter's "Take A Picture;" New Order's "Temptation" and David Bowie's "Heroes." "Sister Awake" was absolutely astonishing; the crowd loved every note.
The Tea Party talk about their image
from: 2000/10/31, ChartAttack.com, By Matt Mernagh
Click here to read article
According to The Tea Party's Stuart Chatwood, every time the band release an album their record company's first suggestion is to put a photo of the band on the cover. "We try to handle everything in house. Up this day they [EMI Music Canada] still try to put us on our album covers. We have to go in and have this fight and argument each time. So if you see any bands with their photo on their cover you know they lost that fight."
Chatwood who's doing a bit of talking about their new greatest hits record, Tangents, thinks he understand why the label reps would want to have the band on the cover of their album: "They went to school for their marketing degrees and they want to use it. It's the same thing with the music, if you sit idly by, they'll come and do the pre-form stamp on you."
Granted The Tea Party aren't as serious about their image as Madonna. Chatwood recalls seeing Madonna, "During 60 Minutes they had the cameras rolling and she tried four different chairs, 'This chairs' too big,' 'This chairs' to small' 'I'm to high.' 'I'm to low.' Then with the lighting guy she was saying 'left, right, up, down.' When the light wasn't right on her you saw all these wrinkles. So we're not as control freaks as that. We try to stay focused on what is important." That said, anyone attending the photo shoot for the Chart magazine's 10th Anniversary cover shoot would have seen Jeff Martin, with his own hair pomade.
So you won't be seeing three guys standing in a line for pics when Tangents comes out Nov. 28. Instead they've opted for a very basic cover, with an inside panel featuring Tea Party memorabilia, including two Chart magazine covers that Chatwood has collected over the years.
"I was [a big collector] in the beginning. Then everything started looking the same. There's only one press kit that goes out and a lot of writers don't put the effort in to research other than the press kit so their stories end up all sounding the same. Nowadays I end up collecting things out of the ordinary. Posters from Belgium with two giant pigs on it, that has to go in there. Or, like, Chart magazine covers."
We here in the Chart House Of Ill Repute decided that although having our covers on the inside panel of Tangents was a great compliment we'd have to call our lawyers to sue for copyright infringement. "You'll have to get behind Now [Toronto weekly]," Chatwood says when informed about our plan of action. [Editor's Note: It seems we're always behind Now.]
The typical incentive to purchase Tangent is used for the fan that has everything, is to put out a unrleased song. This is no exception. The Tea Party have included "Walking Wounded," a song that band was planning to release on their next album, which Chatwood says should be released in May, but made it onto the hits package.
The Tea Party chat with Fans
from: 2000/11/13, Jam! Music
Click here to read article
Chat with Jeff Martin and Stuart Chatwood of The Tea Party on Tues. Nov. 14th at 5:00pm ET.
If you have any questions, type them in and hit Ask My Question. If you want to refresh the chat room, set a refresh rate (if you want one), and hit Refresh Chat. Thanks!
Stephanie, Edmonton AB: Hey Guys! I went to the show in Calgary you did with the Philharmonic Orchestra, back in July, it was truly amazing! Is there any chance there is going to be a live cd from that concert?
The Tea Party: Not that one no. The same material, we might record in the future. It's really expensive, recording with symphonies. (Stuart) (Jeff )There's talk about dates with the Toronto symphony but it's not the easiest thing to organize.
Chris Jones: Do you ever plan to go back to doing alot of stuff with the exotic instruments? like alhambra mixes etc?
The Tea Party: Jeff – Yes, absolutely yes!, The band to a certain extent has rediscovered its passion for world music if the new demos have anything to show. It's a very big world out there with so many new musical cultures to explore. In essence, that is the Tea Party. That's what people have come to know us as.
Daniel Harrigan: What are your plans for the States? TRIPtych was never released here, and the tour skipped us as well. Does the band have a plan for the U.S., or do you consider it a "lost cause"?? (There is a growing group of hard-core fans here.)
The Tea Party: Stuart – we're going to wait until they choose a president first. We plan on releasing the next studio album in the states and there will be a tour.
Mike: Can you give out any details of content and an approximate release date of the Tea Party DVD?
The Tea Party: Jeff – Release date….between March and May of 2001, the content is all 14 videos we've made. The most exciting part of it is that I've recently spent a month in Toronto remixing all the audio for those videos in surround sound. With what I've learned over the years, this has changed everything. It has re inspired me about the possibilities of music. It's the future. Once the price of 5.1 systems comes down, stereos will be out the door.
Carlo Grande: Dear Tea Party, I have really enjoyed your latest CD, Triptych, what do you think of the state of music today, especially Napster and the domination of Bubble gum pop? Thanks
The Tea Party: Stuart – seems like good quality rock music has taken a vacation for too long. Artists of integrity are sort of looked over and artists that practice their dance steps are taking over. It's going to take a band like the Tea Party to change that. Jeff – The unfortunate thing right now is that record companies have taken over music for good now. The philosophy behind Napster was good, like Communism, but you apply that to real circumstances, when things are around the net for free…we have families, bills to pay, when things are taken away from us, it has to stop. There's now nothing good about Napster. Stuart – if Napster was for rarities, that would be great. A lot of our stuff might never see the light of day but something like Napster would be great for that.
Stephen from N.S.: Will The Tea Party's cover of the Stone "Paint It Black" ever be available on CD? I've only heard it on the radio, and would love to get my hands on a good quality recording of it.
The Tea Party: Jeff – I would highly recommend you buy a copy of "Tangents" cause it's on that. Stations in Toronto have been playing the hell out of it.
Axel: Jeff, have you ever done mushrooms or acid with Roy Harper?
The Tea Party: Jeff – We have a very strong friendship, almost like an uncle/nephew type of thing. The sorcerer and the apprentice. Roy and I have experienced a lot of things together.Musically and psychedelically. We'll have more but he's got to start slowing down now.
Shannon: Hello, My name is Shannon, and my question is: Out of all the songs that you preform live, what is you most favorite to preform?
The Tea Party: Jeff – it's difficult because there's bee so many ways we've performed different songs (i.e. orchestras) Different songs have different appeals. For the most part, every single song I've written is just so incredibly personal, close. They all have their moments in the show. I think that maybe, the more challenging numbers probably come from the "Transmission" record.
Brendan: Hey Jeff. You have inspired me deeply throughout my life. So much actually that i have formed a cover band, and we play only tea party material! we're actually playing this saturday in Strathroy, ontario, and also on the 24th. I just wanted to say thanks… you wan na come?? :o)
The Tea Party: Jeff – there's a few of them now. It's wonderful but scary. I remember I went to see a band that did a lot of Tea Party music. I remember watching the guitar player and I thought he was going to break his fingers. He didn't know the proper guitar tunings that I use. It's always interesting. Unfortunately I'll be out of town when he's playing.
Nick: Hey Guys, Tangents is being released here in Australia on the 27th November. Do you have any idea of when you might be back here? Maybe after the release of the next album?? I hope its earlier!!
The Tea Party: Jeff – there is talk now of possibly doing a short promo tour with concerts. Stuart – I think it all depends on how well the record does in Australia. We have plans to go on a full tour in Australia for the next record. Probably in July or August.
Mystic Dragon: Hello there guys.. I just bought the Tangents CD today and listened to the new track Waiting on a Sign. I liked the new sound. Is this a representation of where you will be on your next studio album?
The Tea Party: Stuart – the track "Walking Wounded" would probably be more representative of where it's going. Jeff – It's going to be sort of like "Transmission 3" we've skipped two. It's going to be intense, aggressive rock music. Stuart – we played a lot of festivals in Europe, we really pumped up the energy. That will find its way onto the new record.
Jean-Noel: is it really stuart that sing on the song "i like it like that" in the stickmen era
The Tea Party: Stuart – no response!
Stephanie: The Tea Party is one of my most favorite bands to see live. I was wondering what bands you guys love seeing live?
The Tea Party: Stuart – God Speed You Black Emporer Jeff – I don't get out much anymore. Most of the bands that are hyped now, I get disappointed with. I have really high standards on what an audience deserves.
Amanda: I know you guys write all your songs so is there any one other then Roy Harper you'd like to co-write with?
The Tea Party: Stuart – most of them are dead aren't they? Jeff – I was trying to reach Wagner but no luck! Stuart – the Kronos Quartet, they can add to music, we're into working with anyone who can add to us. Jeff – Lorena McKinnet possibly. Someone mentioned it.
Valarie: Jeff, I heard you were planning on publishing a book of poetry. Is this true and if so, when can we expect this?
The Tea Party: Jeff – I've been approached, it's not on the front burner with me right now. If I did ever release a book of poetry, it probably wouldn't be under my name. Maybe it's been released already! It would be prose, things like that. You'd be able to tell though.
Robyn: Will you be playing any new material at the upcoming concerts in December?
The Tea Party: Jeff – We'll have to see how the rehearsals go. We do have new material, we'll see if we can work some things in. Obviously, "Walking Wounded," "Paint It Black". Some new stuff, some new interpretations of old stuff.
Stephen from N.S.: Do you feel that there's a lot of pressure on Canadian groups to make it big in the US before they'll be taken seriously in this country?
The Tea Party: Maybe so with some bands but with the Tea Party, it's a different situation. We're taken seriously here. We choose not to play the game in America, cause there's a lot of Canadian bands that will. The band has worked too hard to get the integrity we do have. We won't sacrifice it.
Amanda G.: Every person sees things in his or her own way, and I was wondering what your video "Heaven Coming Down" means to you.
The Tea Party: Stuart – I'm dumfounded by this question. A lot of our songs deal with the muse. Jeff – it was a very loose interpretation on a muse, a renewal of faith in a spiritual sense. If anyone really wants to know, there's a book called "Seven, Seven, Seven" Aleister Crowley that's a big part of what I do.
Steven: Will you ever re-release your first independent album?
The Tea Party: Jeff – We've tossed the idea around. I've become a bit obsessive and one of the reasons people like that record is because of the rawness of it. Stuart – I think there's other priorities in our life right now. As it is, we're running out of time everyday. It's something where in 20 years if we have some free time, we might think about it.
Scott: Hi. I just bought "Tangents" and I've been reading through the writings you did for each song. I noticed that most of them were written by Stuart, is there any particular reason for this?
The Tea Party: Stuart – Jeff felt that he writes the lyrics all the time and he felt fine with just me and Jeff B contributing. It was something we didn't sweat over.
Erin, Waterloo ON: I don't really have a question to ask, as I'm sure everyone else will take care of the all of the basics. I just want to thank you for producing some of the most beautiful music in the world today, and for allowing everyone to be exposed to the beauty, passion, and genius that each of you possess and present with each song. I hope to see you in T.O. this December.
The Tea Party: Stuart – thank you, it's nice to know the amount of work and passion we have is appreciated.
guy from aburg: hey guys whats the chance of you playing a show in your hometown
The Tea Party: Stuart – we played in May, but before that it had been about five years. With the next record we hope to return. It's hard cause there's not really a suitable venue. Sometimes it makes more sense to do shows in Detroit.
Sandro : Work is the ultimate pain and pleasure of life. Do either of you agree or disagree?
The Tea Party: Stuart – Yes, cause at the same time it can be so gratifying and frustrating.
Becky Drake: What is your favourite songs to perform live and why?
The Tea Party: Stuart – I think "Sister Awake" cause it showcases all the sides of the band. The audience really seems to get involved in that song.
Ruth Shirley: How was Cuba, did you get a chance to treat them to a performance? Jeff M. you look a bit like Che Guverra, how did that go down?
The Tea Party: Stuart – Jeff has no comment, Cuba was great, we didn't get to perform other than playing along to the video cause we had invited 15-20 local kids watch the video being made. It was a very international moment.
Diane: Jeff and Stuart, I am a big fan and always felt that Tea Party continues to thrive on your unique sound. On the last few albums there seem to be strong east indian influences/sounds making its way into the music. Can you elaborate on this. Also, my boyfriend and I think the first track on your latest cd collection would be an awesome 007 intro. Cheers.
The Tea Party: Stuart – Walking Wounded – I totally agree, it's the most cinematic song we've ever done. We used a 13 piece choir, a string section. I hope it can end up in a movie at some point. I think that's almost where it deserves to live. I think that started with our first record, on our second record, we spent most of our signing bonus on instruments. I don't think other band have integrated world music as much as we have.
Nancy: In your CD credits, songwriting is always accredited to the whole band. Do you guys collaborate on everything? How does it usually work?
The Tea Party: Stuart – We don't on everything, each of us contributes to a different extent on every song. Most songs have a bit of each members on it. Early on we decided to split the songwriting credits cause then we'll never have any arguments.
The Tea Party: The band is awestruck that we've gotten to the point of releasing a collection of our material. We never thought we'd get to this point in the day and age of one-hit bands. We'd like to thank our fans cause they are the reason we got to this level. Expect a return to the energy the band had on the first three records with the next record!
Live Review: Warehouse Show
from: 2000/12/19, ChartAttack.com, By Paul Gangadeen
Click here to read article
Warehouse, Toronto December 14, 2000
Suffering criticisms in the past for not being overly original, The Tea Party reinforced their legacy of tribute-oriented rock 'n' roll on the first of a two show Warehouse stint. The set list, covering all of their albums, represented a band who have learned to emulate their heroes magnificently, but have failed in the realm of moving beyond 'borrowing' from their influences.
At points throughout the show it was difficult to determine if Jeff Martin was submerged in the act of self-parody or whether he was taking this rock 'n' roll stuff a little too seriously. Either way, he didn't come across as being overly genuine, which took away from the music. If Martin had spent more time focusing on the integrity of his music and less time concentrating on how he was being presented to the audience, the show would have been closer to genuine. They performed all of their hits well and the sound was surprisingly good for the Warehouse, but somehow, honest emotional intensity was lacking, which was the dividing factor tonight between The Tea Party and their influences.
Quelling rumors of a band split early in the set, it was virtually impossible for Martin to upset the devoted legions of Party-goers as everything he said spurred cheers and whistles from the near-capacity crowd. It was cool to re-visit the Zeppelin-esque sounds of "Sun's Goin' Down" and to see and hear some exotic instruments from other countries in addition to the acoustic/violin quartet rendering of Daniel Lanois' "The Messenger." Though moments like these elevated the set, covers of Bowie's "Heroes" and the Jeff Buckley-inspired version of Leonard Cohen's "Hallelujah" should have been omitted as they grounded the set 'like a lead balloon.'
For the now-expected encore ritual, Jeff Martin un-expectantly played an acoustic rendition of Elvis' "Santa Claus Is Back In Town" citing rum and eggnog on The Tea Party rider for the few minor lyric changes. In the end The Tea Party proved that they can continue to pull off the same show time-and-time again.
from: Various articles from German music magazines.
Click on pics to open